IT'S ALL
About You
When I founded Sage Planning over thirty years ago, I designed it so that everything was about you and meeting your general financial planning and retirement needs.  We begin with a conversation and develop a strategy focused on your individual situation.
The Department of Labor recently announced a major rule change affecting brokers and other financial professionals. The "fiduciary rules" mean we must put the clients' best interests first when giving advice on money in individual retirement accounts and 401(k)s. These regulations are meant to help investors make the most cost-effective savings decisions and eliminate hidden fees.
I've always functioned as an investment advisor and years ago, as a CERTIFIED FINANCIAL PLANNER™, pledged to abide by a fiduciary standard.  In the fall of 2014, I took it one step further and passed the exam to gain the Accredited Investment Fiduciary® (AIF®) credential.  As a fiduciary, I am required by law to act solely in the interests of my clients.  I have undivided loyalty to you as a client of Sage Planning and its broker/dealer organization, Sigma Financial Corporation.
Let's start a conversation. 
Click on the "About" tab for additional information on our planning processes.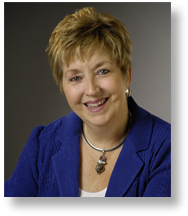 Vivian J. Villers, CFP®,AIF®, CWS®
Sage Planning
vjvillers@sigmarep.com