About
"Relevant financial planning is not a 30-second sound bite or cookie cutter/one size fits all. You are unique, your financial strategy should be the same . This is my guiding principle" .....Vivian Villers.
"Wise Advice for the Events of Life"
Often, the occurrences of life - both happy and sad - are overwhelming. Making decisions clouded by emotion can be financially damaging. You need a voice of wisdom to hold your hand and guide you through the maze. We take pride in having both the experience and independence to create custom-tailored solutions. Our clients include people of all ages, income and asset levels and live all across the United States. Give us a call.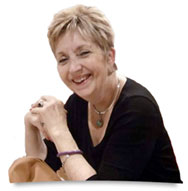 About Vivian Villers, CFP®, AIF®, CWS®
I am credentialed as a CERTIFIED FINANCIAL PLANNER™ practitioner, an ACCREDITED INVESTMENT FIDUCIARY® and a CERTIFIED WEALTH STRATEGIST®, with over 30 years in practice. I began my career with a large insurance and securities firm. After 7 years, I founded my own firm, Sage Planning, and joined Sigma Financial, an independent broker-dealer. This change allowed me to "drive my own bus" and create individualized solutions for my clients.
In addition to providing comprehensive, general financial planning, I focus on three specific areas: Women in Business; Special Needs Families; and Charities and Endowment Funds.
On a personal note, I enjoy The Chicago Botanic Garden, antique and classic cars, and the Art Institute of Chicago. I love to read, travel and am a graduate of The Silva Method.
Certified Financial Planner Board of Standards Inc. owns the certification marks CFP®, CERTIFIED FINANCIAL PLANNER™ and CFP® in the U.S.
The Accredited Investment Fiduciary® (AIF®) is the mark of commitment to a standard of investment fiduciary excellence. This designation is awarded and administered by the Center for Fiduciary Standards.